Weight loss 'X Factor' Star Freddie Combs' Wife 'Proud' of His Weight Loss Before Death at 49
3 min read
Freddie Combs, who earned himself an army of fans when he competed on The X Factor back in 2012, has died at the age of 49.Combs' wife, Katrina "Kay" Combs, revealed to TMZ that the evangelist passed away in a Florida hospital after suffering kidney failure.In an interview with People, Katrina Combs has revealed that…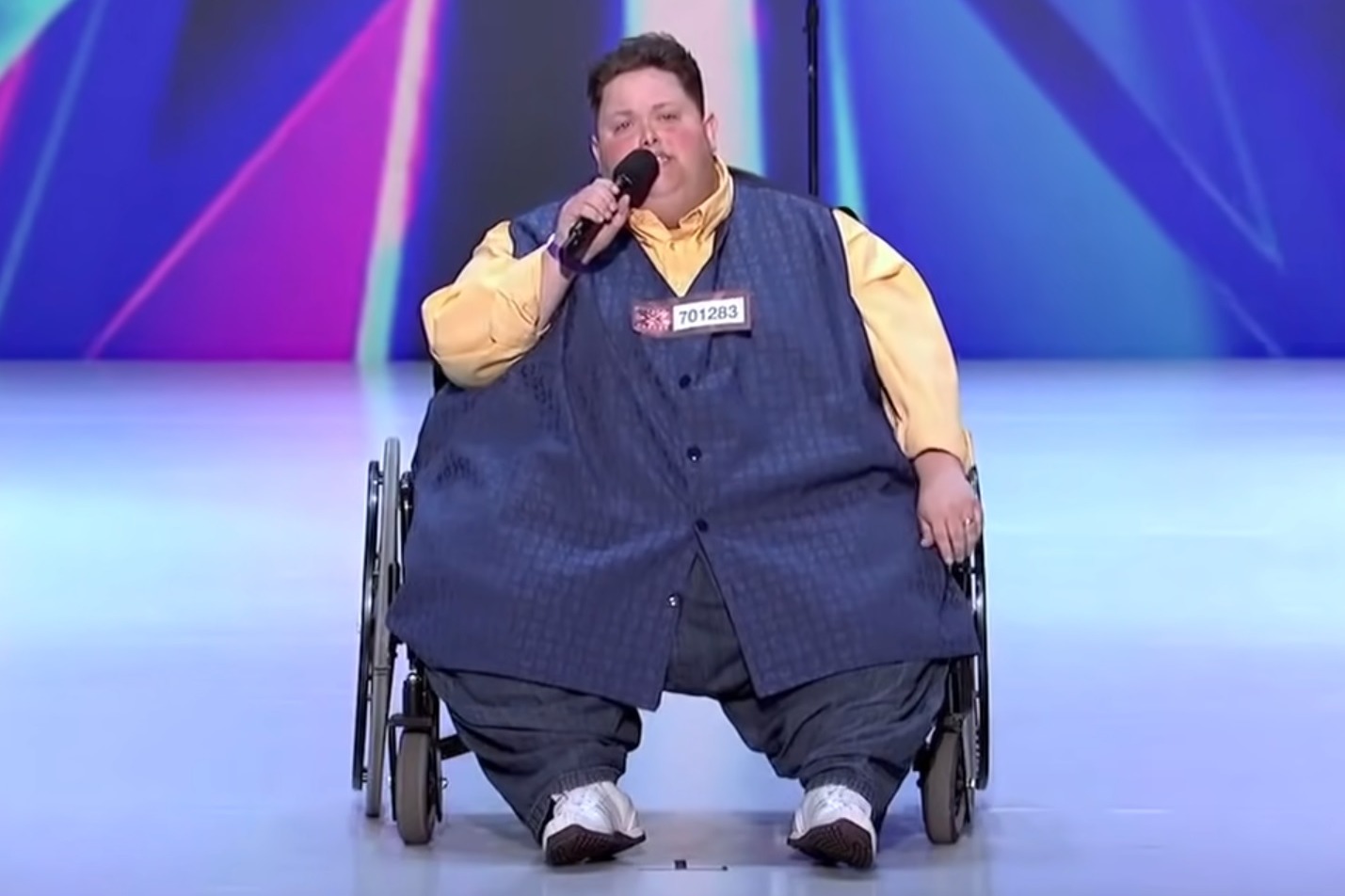 weight loss
Freddie Combs, who earned himself an army of fans when he competed on The X Factor back in 2012, has died at the age of 49.
Combs' wife, Katrina "Kay" Combs, revealed to TMZ that the evangelist passed away in a Florida hospital after suffering kidney failure.
In an interview with People, Katrina Combs has revealed that her husband of 25 years had been working on improving his health before taking sick.
Freddie Combs' weight had hit 920 pounds when he was hospitalized and near death in 2009. The health scare led to him losing almost 400 pounds through exercise and diet by the time he appeared on The X Factor three years later.
After the COVID-19 pandemic brought their travels to a halt, Katrina Combs told People that her husband dedicated himself to a healthy lifestyle as they hunkered down together at home.
"He lost down to 385 pounds ," she said. "And I can tell you, I have never been more proud of somebody. Ultimately, the battle with the weight and the fluid over the years contributed to kidney damage and then ultimately kidney failure."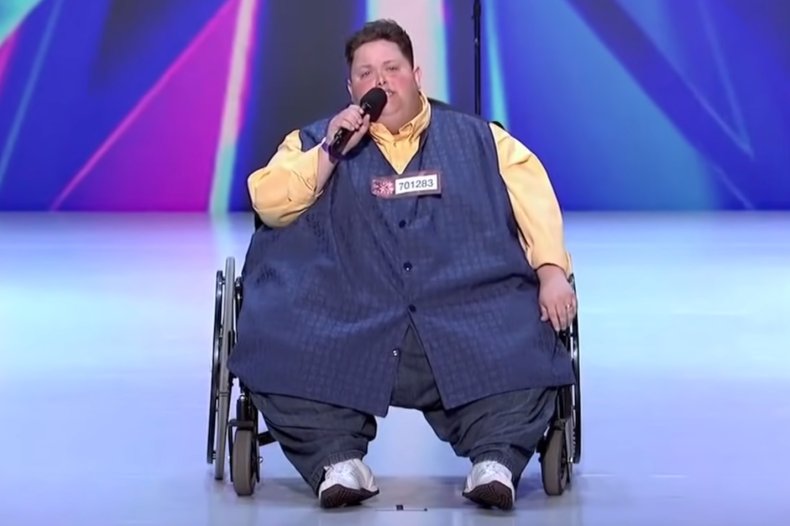 "He was the type of person where it didn't matter where we were, we still would get recognized for being on X Factor," she added. "We had done a couple shows with TLC before X Factor, so folks knew that he was losing weight.
"And then when they saw him and was like, 'Oh, my goodness. You look so good,' he would talk to them like they were the only person in the world for those few minutes."
Freddie Combs, who had previously appeared on the TLC shows Ton of Love and Heavily Ever After, wowed X Factor judges—Simon Cowell, Britney Spears, L.A. Reid, and Demi Lovato—when he appeared on the second season of the show.
Escorted in a wheelchair onto the stage by his wife, who served as his caretaker, he drew enthusiastic cheers from the audience as he performed a rousing rendition of "Wind Beneath My Wings."
While onstage, he praised his wife, telling the judges: "My wife Kay, she's an incredible woman. She started caring for me right after we were married in 1996, and as my weight rose, more things were required of her. She's the closest thing to an angel and a saint that I know."
"When I was bedridden and never came out of the house, my music was never heard," he went on. "My biggest dream would be to give hope to people who are my size so they can achieve their dreams.
"And I know people might think I would never have a chance, and maybe I don't, but I hope the judges will look past my exterior and give a fat boy a chance."
Despite making an impact on the show during his audition in Greensboro, North Carolina, Combs was eliminated soon afterward.
Recalling how her husband enjoyed bringing joy to others, Katrina Combs told People: "I can't tell you the number of times he said, 'When I come to the end of my life, I want to be used up. I don't want to not touch people. I want every bit of my energy to have gone to touching somebody's life.'"