Fast Interior – Our home furnishings are so devastating for the environment – Knowledge
Home is known to be the most beautiful place. It seems to have been particularly nice in the past year in the four walls of the Swiss. At least that's what a current study by the market research institute GfK suggests.
The study published in February shows: In 2021, sales for home furnishings in Switzerland were CHF 5.59 billion. In 2017 it was just under 5 billion. Last year we invested more money in furniture and decoration than in 10 years.
The interior editions of Switzerland in detail

open box
close the box


Spending on decorative items amounted to 470 million Swiss francs.

The Swiss spent 820 million francs on home textiles.

Expenditure on furnishings: CHF 830 million

2.44 billion francs were spent on furniture.

Source: GfK Switzerland AG
Since the pandemic, the market for beautiful living has been hot on the heels of the CHF 7.4 billion fashion market. This development hasn't escaped the attention of fashion companies either: the "Home" collections from H&M, Zara, Arket and Urban Outfitters are flooding living rooms with funky candlesticks, rattan armchairs and chic wooden stools.
Brands such as "Boohoo", "Pretty Little Thing" and "Missguided" launched inexpensive furnishing collections during the pandemic – and thus catapulted themselves into the hearts and Instagram feeds of young, keen customers.
Fast, trendy, cheap
Fashion giants apply their successful fast-fashion formula to interior offers: constantly new collections, designed quickly and in line with trends, and produced and sold at low prices. The resulting equation is self-explanatory: if a lot is bought, a lot has to be reproduced.
However, none of the companies want to say exactly how much – even after repeated requests. However, when you look at the constant flow of new products in the shops, it becomes clear that they are orienting themselves towards the speed of their fashion collections when launching their home furnishings.
H&M Switzerland confirms: "H&M Home identifies the current styles and adapts trends that inspire our customers. That's why H&M Home is constantly launching new products.»
The production pollutes the environment
The consequences for the environment? «You are serious. Also because the majority of the environmental impact of most of these products occurs during production," says consumer and circular economy expert Barbara Wegmann from Greenpeace Switzerland. If we replace our vases, mirrors and couch cushions more and more quickly, the burden on the environment and climate increases more and more.
The problem begins with the resources: the wood used in many cheap furniture comes from primeval and natural forests in Romania and Russia. For years, deforestation has been going on here on a large scale, often illegally.
A study by various environmental organizations shows that the area of ​​Romanian primeval deciduous forests has shrunk by two thirds in the past 15 years. The Romanian environmental agency states that every second tree has been felled illegally. This puts a strain not only on the forests but also on the associated ecosystems.
Chemical bombs in rivers
Another component of the Fast Interior furniture are synthetic fibers made from fossil fuels. Extraction, manufacture and transport consume immense amounts of energy and water. This causes even the CO2 footprint of a small wooden stool to skyrocket.
Most fast interior products end up directly in waste incineration.
And then there are the chemicals: dyes, flame retardants, tanning agents for leather, adhesives and paints. A total of 6500 different chemicals are used in the textile finishing of cushions or couch plaids, including heavy metals such as chrome VI, mercury and cadmium. A highly toxic cocktail for the environment – and for us.
Colorful pillows pollute the rivers
Up to 60 liters of water are needed to dye a kilo of yarn: water that is often polluted by the chemicals in the fabrics. According to the World Bank, 17 to 20 percent of industrial waste water is caused by textile finishing alone.
In addition to these manufacturing issues, there is another problem: What happens when we have had enough of looking at the countless trend items at home? What to do with the garbage?
Recycling rarely helps
Is recycling the answer? Unfortunately, no. After all, how well products can be recycled depends on the material. Chipboard, for example, from which cheap furniture is often made, is not recyclable due to its chemical resins and plastic laminates and cannot be biodegraded. "So most of the fast interior products probably end up directly in the waste incineration," says Barbara Wegmann. The resources that are in it are lost.
We also get more and more cheap furniture delivered.
Plastic decorations are also difficult to recycle because they often contain mixed types of plastic. "The environmental benefit is also relatively small compared to the effort," says the consumer expert.
The recycling potential of throw pillows or couch throws is just as bad. Although there are many collection points for textiles in Switzerland, the quantity has increased significantly and the quality has decreased.
A large part of the used textiles is transported to Eastern Europe, Africa, Russia or the Middle East. "A lot of things end up in water or are burned on open fires," says Barbara Wegmann.
Can the Brocki fix it?
In order to consume in an environmentally friendly way, there is only one solution: use products longer. One shows how great the effect of a longer period of use is studywhich was published in March: If all clothes in Switzerland were worn three years longer, 1.5 million tons of CO2 equivalents could be saved.
According to the study, this corresponds to the same amount emitted by a car circling the world 186,000 times. If all consumer products in Switzerland were used for one to three years longer, the Swiss CO2 footprint could be reduced by 1.8 to 4 million tonnes of CO2 equivalents.
The CO2 equivalent

open box
close the box


CO2 equivalents are a unit of measurement to standardize the climate impact of different greenhouse gases. The number thus indicates how much a gas contributes to global warming in a certain period of time compared to the same amount of CO2.
So the only thing left is to go to good old Brocki – right? "We are also getting more and more cheap furniture delivered," says Jakob Amstutz, head of Brocki.ch. "I already have to write the lowest price for Ikea things and offer pure mass-produced goods. Of course, customers don't like to see that in a Brocki." If the companies continue to produce on this scale, the wholesalers will face major challenges.
The Fast Fashion business model is flooding our wardrobes and homes. Apparently, questioning a single furniture or shirt purchase is no longer enough. Only a rethinking of the entire consumer behavior would help.
Four tips for more sustainable interior shopping

open box
close the box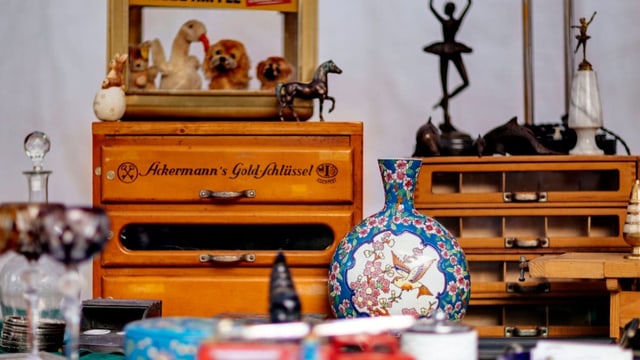 Question every buying impulse
The amount of waste can be reduced overall by using the furniture and furnishings for longer. So: before you make any purchase from Fast-Interior, ask yourself: will I still like this part in three, four or ten years?

Watch out for labels
When considering where to invest and how to ensure quality, look out for certifications and labels such as FSC®, PEFC, or Cradle to Cradle Certified™. The FSC label on a wood or paper product is a clear indicator that the product comes from responsible forest management.
The certification system for sustainable forest management PEFC (Program for the Endorsement of Forest Certification Schemes) is intended to contribute to the worldwide improvement of forest use and forest care.
Cradle to Cradle Certified® Design defines and develops circular products. This means: The production processes, the use and the recycling of the products are designed according to the model of maintaining the quality of the raw materials over several life cycles.
Donate to Brockis
When you part with your furniture, contact non-profit organizations, Brockis or thrift stores. They are happy about high-quality furniture donations.

Rent or swap
It doesn't always have to be new: if you don't want to commit to everlasting furniture but are concerned about a small carbon footprint, then furniture subscriptions are an alternative. For example, the Swiss start-up "Pabio". Or: swap your furniture with friends and acquaintances.
Topic «How we live»

open box
close the box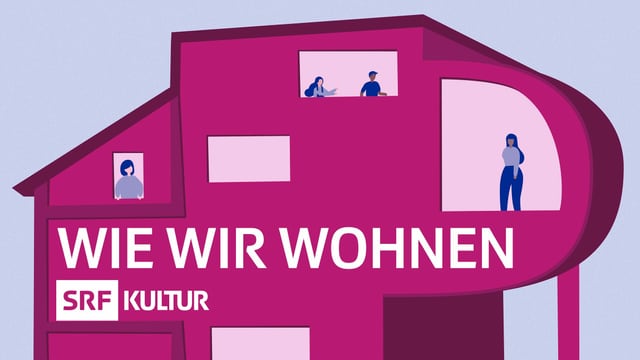 How do people live in Switzerland today and how will they live in the future? What do housing types say about people? What is behind living trends and what role does social media play in this?
SRF is taking the world's largest home furnishing fair, Milan Design Week 2022 (June 6 to 12), as an opportunity to look at the topic through various channels – sometimes critically and analytically, sometimes heartily and with a wink.