CO2 emissions – How can CO2 emissions be reduced? – Knowledge
contents
Taxes on CO2, subsidies for e-cars and solar panels, bans on oil heating: which measures work best to reduce CO2 emissions? An analysis.
A coal-fired power plant emits a lot of CO2. If the operator has to pay a sufficiently high tax on the CO2, his electricity will be so expensive that nobody will buy it anymore. This actually happened in the EU: Electricity produced with gas was suddenly cheaper than coal-fired electricity.
This reduces CO2 emissions. But electricity from gas also causes large amounts of climate-damaging CO2. In order to produce CO2-free electricity, a lot of solar and wind power is needed as a substitute.
But that alone is not enough. Because this electricity only occurs when the sun is shining or when it is windy. A modified power grid is therefore also needed – with new high-voltage lines and expensive storage systems that store the electricity for times with little wind and sunshine.

CO2 taxes alone are not enough

"These structural factors stand in the way of new investments in renewable energy sources. Even with CO2 taxes. These are not enough," says Anthony Patt from the Institute for Environmental Decisions at ETH Zurich.
Patt's conclusion: A CO2 tax reduces emissions, but is too slow and insufficient. Especially if we wanted to become completely CO2-free, as many countries have decided to do by 2050.
If you want to be in a restaurant that nobody smokes, Patt said, put a "No Smoking" sign on the wall. "Ultimately, we need regulations that say, for example: You can no longer drive petrol or diesel cars."
Industries are on the verge of upheaval

Lucas Bretschger from the Department of Management, Technology and Economics, also from ETH Zurich, sees things differently. The CO2 tax works like normal goods, i.e. according to the law of demand, he says.
The more expensive something is, the less is consumed or produced. This is shown by the examples of Sweden and Great Britain, where CO2 emissions have fallen significantly as a result.

"Now a technological development is being pushed that is self-reinforcing. We will see a change in the entire transport system, in the heating systems and also in industry," says Lukas Bretschger.
He believes that many industries are on the verge of radical change and their CO2 emissions will decrease drastically. Fossil-powered mobility, for example, will be replaced relatively soon.

Subsidies or taxes?

However, the rise of electric cars is probably not due to the CO2 tax on petrol and diesel alone. Pioneer Norway has promoted the change with many measures. Electric cars have been exempted from various taxes – i.e. subsidized. And they are allowed to use bus lanes and park cheaper.

There are other signs that carbon taxes alone are not enough. In the positive example of Great Britain, the government had to stop the steady increase in the CO2 tax when the population rebelled against excessively high prices. Something similar happened in France with the yellow vest movement.
In view of these difficulties, environmental economist Bretschger admits that other measures are needed in addition to CO2 taxes. For example, subsidies can be used to provide start-up assistance for new technologies. But this would have to be ended in time.
Germany, for example, has been heavily promoting solar power for years. Critics say the subsidies have been too high for too long – subsidies that electricity consumers have to pay for. This affects the poorer population in particular.

Heating and air travel are to become more climate-friendly

So a mix of measures is needed. But what this mix has to look like is obviously difficult to control. The revised CO2 law, which we will vote on in mid-June, also relies on various measures. From 2026 at the latest, no new buildings may be equipped with fossil heating systems.

When it comes to air travel, the law relies on levies on tickets: a CO2 tax intended to reduce flights. Part of the income is paid back to the population. A portion flows into research to develop technologies for more climate-friendly air travel – for example with CO2-neutral fuels.
The private sector should fix it

A subsidy that Lukas Bretschger is skeptical about: "If you subsidize a technology that ultimately doesn't catch on at all, the contribution is minimal. That's tax money. Someone has to pay for this. You've done a lot of research and then didn't get anything out in the end."
It is also the task of the private sector to find solutions for CO2-free flying. After all, successful companies reaped hefty profits.
Bretschger therefore favors a higher ticket fee, most of which should flow back to the population. This reduces the demand for flights, which is the most important thing at the moment. In the meantime, the aviation industry can develop the necessary technologies. However, these are very high hurdles – especially since they must be cleared by 2050 at the latest.
It can be quick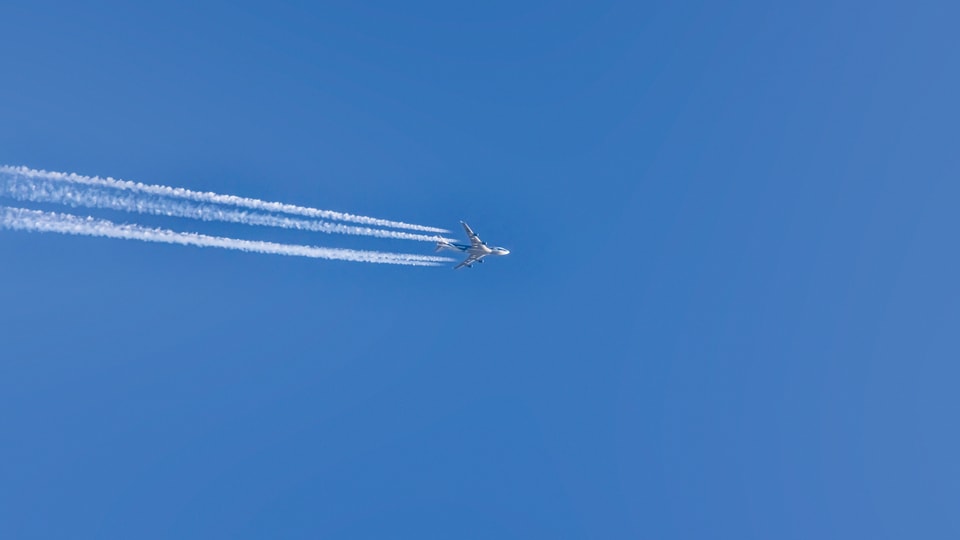 But Lukas Bretschger is optimistic:
"Now we think it's incredibly difficult. But with this approach we are not getting any further in these matters. If a technology is ready, it will be accepted and then things happen relatively quickly."
Bretschger is reminiscent of smartphones. 20, 30 years ago, hardly anyone would have believed that these mini-computers that make calls would be so popular and useful.

The example is positive. In order to save the climate, however, it will probably take many such breakthroughs.