Bug & Mini Co's Elderberry Syrup is a Must-Have for Back-to-School
3 min read
Taking care of the family's immune system in time for the new school year with Bug & Mini Co's Elderberry Syrup. Now more than ever, people are becoming more conscious about their health, doing everything that they can to boost their immune systems. From exercising and increasing one's physical activities to maintaining a well-balanced and…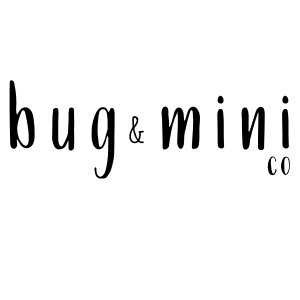 Taking care of the family's immune system in time for the new school year with Bug & Mini Co's Elderberry Syrup.
Now more than ever, people are becoming more conscious about their
health
, doing everything that they can to boost their immune systems. From exercising and increasing one's physical activities to maintaining a well-balanced and healthy
diet
, people have been looking for ways to protect themselves and their loved ones from any form of illness. With the brand new school year coming up, parents should make it a priority to ensure that their children's immune systems – as well as their own – are strengthened.But regardless of schools reopening or not, there's nothing wrong with adding an extra layer of protection against the virus – especially if it's all-natural like Bug & Mini Co's Elderberry Syrup. Made from the superfood elderberry and other real food ingredients like raw honey from Wisconsin beekeepers, lemon, and ceylon cinnamon. Not to mention, these are organic and sourced as locally as possible.Bug & Mini Co started as a business idea when its founder Jennifer Antiel bought elderberry syrup for her daughter Hannah, who was at that time in daycare and was getting sick all the time. After thoroughly doing her research online, Jennifer was convinced to give elderberries a shot due to the positive reviews it received as a natural, medicinal alternative. And ever since she saw results with Hannah recovering more quickly, Jennifer has made elderberry syrup a staple in their household – eventually coming up with her very own elderberry syrup
recipe
and brand. "Bug & Mini Co – wellness products to help you live your life loud™!"With Bug & Mini Co's Elderberry Syrup hand-crafted in small batches using fresh-frozen Sambucus Nigra, the European black elderberry, people are ensured that they are getting a good amount of antioxidants in their system. On top of its high antioxidant capacity, it's also packed with Vitamins A and C, Potassium, Calcium, Iron, Dietary Fiber, Phenolic Acids, and Flavonols, which prove to be beneficial to one's
health
and wellness, too.Their Elderberry Syrup is available in 8oz and 16oz bottles, as well as in Family 4 Packs that offer a good deal to those who want to buy in bulk. There is also a vegan and baby-friendly elderberry syrup option for those who prefer low-glycemic, organic blue agave over raw honey. And for those who want to DIY, Bug & Mini also has an Elderberry Syrup Kit and even Organic Dried Elderberries.More information about Bug & Mini Co can be found at 
https://www.bugandmini.com
.Disclaimer: The statements made regarding these products have not been evaluated by the Food and Drug Administration. This press release is not intended to be a substitute for professional medical advice, diagnosis, or treatment. Please check with your doctor. The news site hosting this press release is not associated with Bug & Mini Co. It is merely publishing a press release announcement submitted by a company, without any stated or implied endorsement of the product or service.
About Bug & Mini Co
Bug & Mini Co is an River Falls, Wisconsin-based elderberry syrup producer that uses the highest quality of fresh-frozen elderberries and organic ingredients for its products.